In light of what's happened this week in the book blogging world, I started thinking. I hate drama, and this sort of drama was the sort of thing that had made me hesitant to start a book blog in the first place. People are picking sides, but that's not why I started posting about the books I'm reading. I actually started this as a way to keep on reading and being in touch with current books. I'm a rare book cataloger: I don't work with ANYTHING at work that was published after 1910. To me, a book published in 1890 is a new book. An old book is anything published or created prior to about 1600. Yeah.
Also, there's a huge push on memes, which are great at linking people together, helping them find others, and generating weekly content. Not everybody participates in every meme, and I don't think to post on a topic that I need to find a meme to fit it. So, I'm going to post what I got this week. I'm not going to attach it to a meme of any sort. I'm probably not going to name it anything. I'm just going to show what books I picked up, thank the publishers and venues that provided them, and hopefully some followers will see and be intrigued. I don't think that writing about what new books I got can really be considered stealing somebody else's idea. Who doesn't tell their friends what they picked up while shopping? Same idea.
Fair enough?
Dark Companion by Maria Acosta
Advent by James Treadwell
How Can I Be Your Lover When I'm Too Busy Being Your Mother? by Sara Dimerman & J.M. Kearns
One Moment by Kristina McBride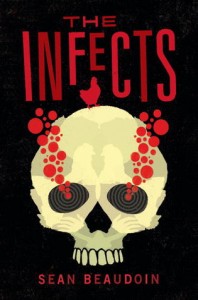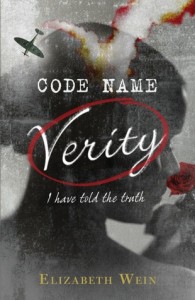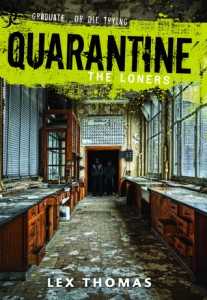 The Infects by Sean Beaudoin
Code Name Verity by Elizabeth Wein
The Loners by Lex Thomas
Sacre Bleu by Christopher Moore (from the library)
Huge thanks to Macmillan-Tor/Forge, Atria, Touchstone, Egmont, Candlewick, Disney Book Group, and, as always, NetGalley!
Also, a quick trip down memory lane from me about plagiarism and bullying (stories not related). I had two band directors in high school who claimed to have written songs. One was during winter drumline. Our pit instructor, who was also assistant band director, claimed a song we were playing came to her in a dream. Color us impressed! Later, I realized she just wrote out the theme for "The Thorn Birds." This was the exact same song, bridge and everything!

Our fight song was "written" by our band director. He was very proud that he wrote it, being the amazing musician he was. Turns out, he didn't write that song either:

I also faced female on female bullying in high school. It got really bad, to the point that at the end of my senior year that the only reason I didn't transfer was because I was graduating 1st in my class and didn't want to give that up. Also, the two main bullies were no longer students at my school, so the principal said there was nothing she could do about it, as much as she wanted to. One day, I spent the entire day with the guidance counselors, at their request. ALL of the guidance counselors. They wanted me to go home and take some time off away from school, but I said no because I was a big nerd and didn't want to miss any information that would have helped me study for my AP tests. It was hard, though, and not all of my friends were there for me in the way that I needed. I had nightmares about the bullies for years afterward, and in retrospect, probably should have gotten some professional counselling.
I've seen both sides of this coin, and my conclusion is that I'm glad high school is over. Also, college rocked.
I'd love to hear any and all comments.